New Work and Other News
Artwork
This section contains my most recent work, usually done within the last week or two once it shows up in here. Dimensions are shown below images in HxWxD format. Click image to buy in the Studio Shop … and domestic shipping is FREE (for now). Thank you!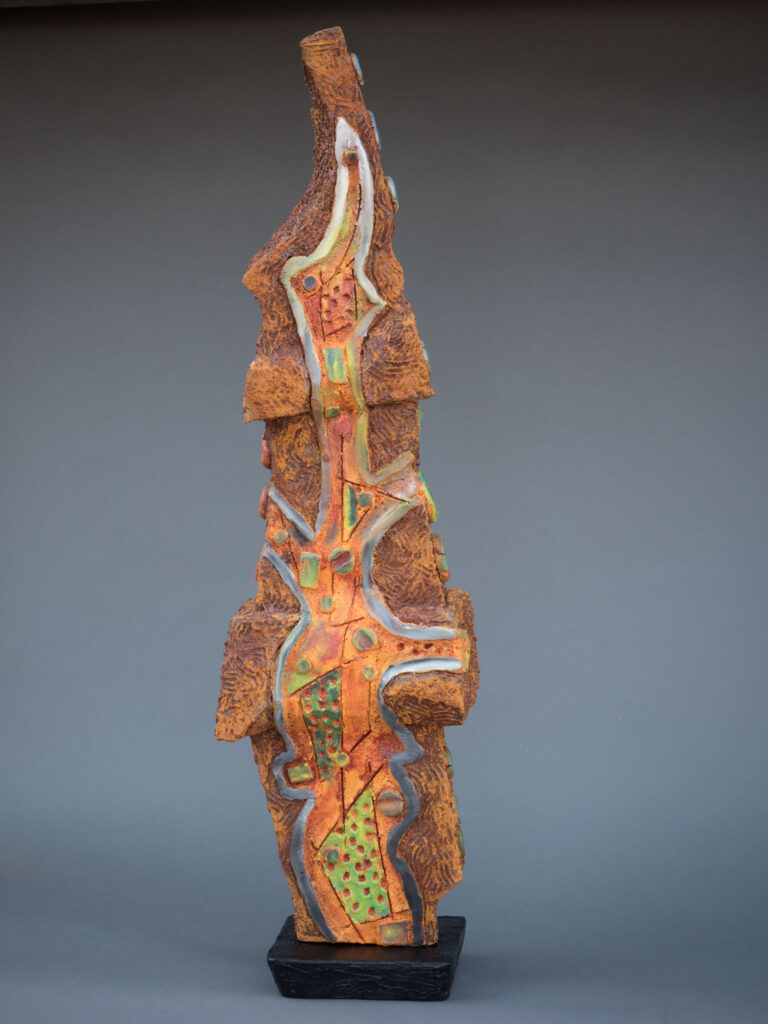 Totems
The latest edition/variation on my free standing sculptures, referred to as "Totems" because they are literally built using blocks stacked one on top of another with a similar result as totem poles.
This piece takes its name from the Tower of Babel in the Bible. As a result of humans building the tower, God brought into existence multiple languages, dividing humans into linguistic groups, unable to understand one another. I see art as the instantiation of a contrasting metaphor to the Tower of Babel, hence "Babel-Not". There are so many interpretations of any one piece of art yet all those views are united in the enjoyment of the same piece art. Instead of separating us, art brings us together.
Plates
These sculptures take me back to my ceramic days … I made a LOT of plates. Something about the broad surface area providing a canvas for all sorts of possibilities.
This piece is substantive and rather imposing. Part of that comes from the depth: it's over 5″ from back to front so it comes off the wall at you. This was in the first group of pieces I used the "Air-Clay" compound that allows me to carve and work design elements with the flexibility of actual clay (not quite the same, but close). All the turquoise band criss crossing the piece are made of this material. Just getting started with this. They would be fantastic in pairs or triplets in a large residence or restaurant.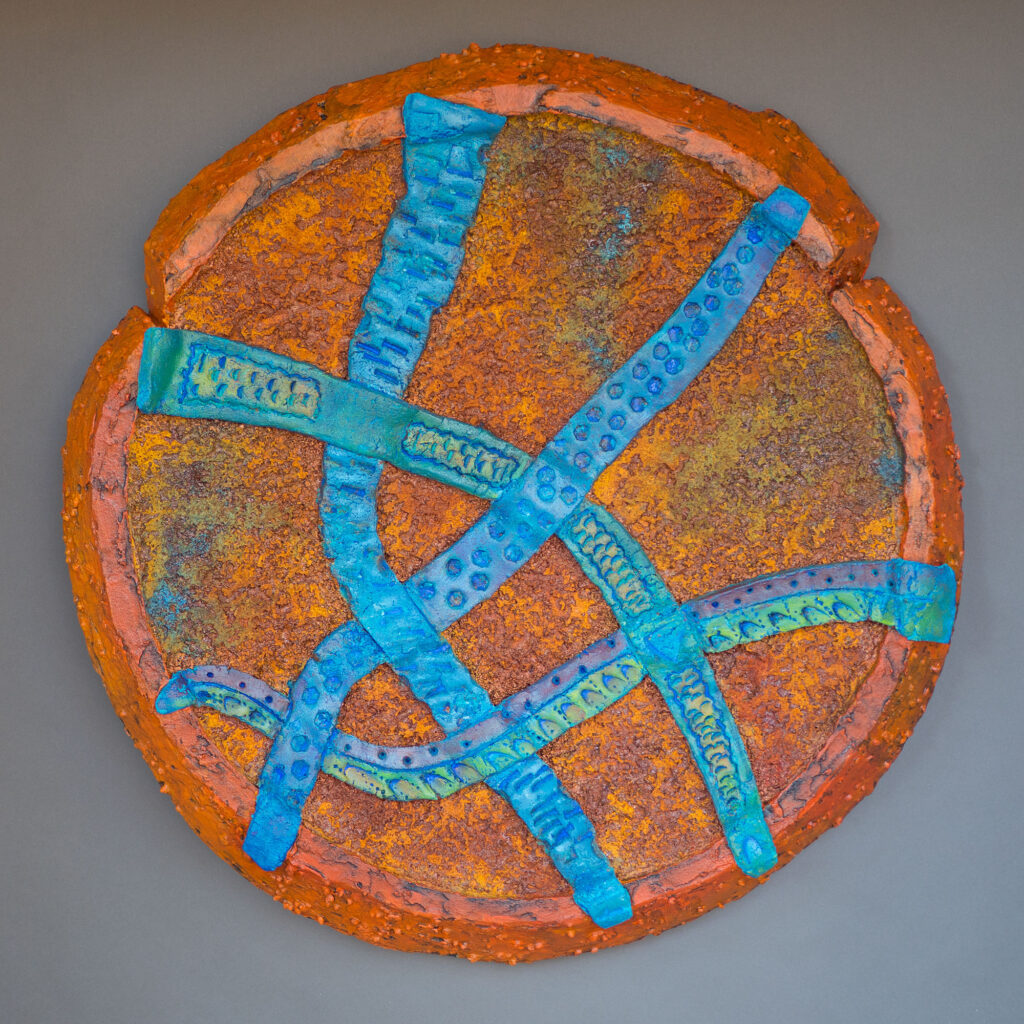 Press and Other News
I recently had the privilege of being selected as a Featured Artist in Artsy Shark, a popular and well respected site for learning about all aspects of the business of art. My Featured Artist page can be found here.
Upcoming Shows and Other Appearances
Park City Kimball Art Festival, August 4-6 2023 in Park City UT
La Jolla Art and Wine Festival, October 7-8, 2023 in La Jolla CA
Instagram Feed
Find out what is happening on my Instagram feed.