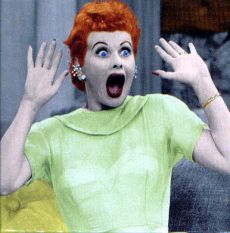 The subtitle for this should be "Get in Line"
A while back I heard the expression "You should always be a beginner at something." To me, this goes beyond the macro of learning something new, whether its the oboe or Mandarin or patience.
I find myself in these micro-moments of pure presence when I am working on a new piece of art. Specifically with a some-thing I've never made before, I become absolutely absorbed in the moment.
There is a communication, a symbiosis between the artist and the art. It's the opposite of going on autopilot, making another rev of something you've done 40 times before – you become bored, you go somewhere else.
It's when you hold the unknown in your hands and shape it into being, that's where the magic happens. I love not knowing what I'm doing.
https://markrafter.com/wp-content/uploads/2019/05/lucy.jpeg
233
230
Mark Rafter
https://markrafter.com/wp-content/uploads/2020/06/logo-edit-for-web2.jpg
Mark Rafter
2019-05-09 20:05:44
2019-05-09 20:11:10
Not Knowing (what you're doing)?